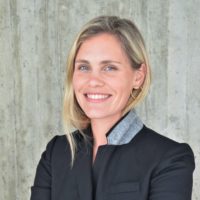 Christina (Tina) Gremel, PhD, is the principal investigator and an associate professor in the Department of Psychology here at UC San Diego. She is also affiliated with The Neurosciences Graduate Program and Kavli Institute for Brain & Mind. Tina obtained her B.S. in Neuroscience at the University of Minnesota, PhD at Oregon Health & Science University, and post-doc at NIH/NIAAA until starting her own lab here at UC San Diego Fall 2015. Tina enjoys most things active, and San Diego is a great place for that. Outside of the lab, she can usually be found with her family and friends outside playing and at the beach.
Drew Schreiner is a graduate student in Psychology at UCSD.  In lab, Drew is interested in studying the neural circuits involved in utilizing feedback to guide actions and that disruption in alcohol dependence.  Drew is passionate about science communication, and writes for the collaborative neuroscience blog Neuwrite. Outside of lab, he can be found reading, backpacking, or playing guitar.
Ege Yalcinbas is a PhD candidate in the neurosciences graduate program at UCSD. Originally hailing from Istanbul, Turkey, Ege completed her B.S. in Neuroscience with distinction and minor in Education at Duke University as an Angier B. Duke Scholar. In the Gremel Lab, she studies thalamocortical circuits in the context of learning and decision-making. Outside of lab, Ege really enjoys teaching and engaging with the public on all things neuroscience, whether that be through giving talks, doing demos, or writing. In her spare time, Ege loves to get involved with music, theatre, and other creative projects! Contact: eyalcinb@ucsd.edu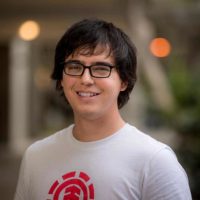 An immigrant from Mexico, Christian received his B.A. in Cognitive Science at UC Berkeley funded by the Gates Millennium Scholarship. He spent the following two years doing post-baccalaureate research as a member of the PennPREP program at the University of Pennsylvania. Christian is currently a Ph.D. candidate at the UC San Diego Neurosciences Graduate Program working under the supervision of Dr. Christina Gremel. During this time, he was awarded the NSF-GRFP, the NIH Blueprint DSPAN, and became a SfN Neuroscience Scholars Program fellow. With the use of in-vivo calcium imaging and extracellular recording techniques, Christian's research focuses on how alcohol dependence disrupts the orbitofrontal cortical circuitry supporting decision-making processes. When not in the lab, Christian skateboards and runs a graduate organization (Colors of the Brain) he co-founded that mentors underrepresented undergraduate students interested in applying to STEM graduate programs.
Chloe Shields is a 5th year graduate student in UCSD Psychology's Cognitive and Behavioral Neuroscience program. Her graduate work is currently focused on how alcohol changes the influence of environmental cues on behavior. Before joining Dr. Gremel's lab, she worked for two years in Dr. Chris Cunningham's lab at Oregon Health & Science University researching alcohol-seeking in mice. She earned her B.A. in Psychology from Linfield College in 2015. In her spare time, Chloe enjoys making food and talking about personal finance with anyone who will listen.
Emily Baltz is a 4th year Neurosciences PhD student (matriculated 2018) working on cortico-basal ganglia-thalamic interactions controlling decision-making and actions.  Emily completed her B.S. at University of Illinois at Urbana-Champaign where she worked in the Stubbs Lab mapping the expression of various isoforms of AUTS2 in developing mouse brains. She occupies her time outside the lab reading, hiking, and volunteering. You can find her on Twitter and LinkedIn.
Andrew Wright PhD is a new postdoc in the lab hailing from Carl Lupica's lab. He's the resident slice physiologist.
Previous Members
Ege Yalcinbas, PhD (2016-2022) – postdoc at Jeremiah Cohen's lab at Johns Hopkins
Drew Schreiner, PhD (2015-2021) – postdoc at Richard Mooney's lab at Duke
Rafael Renteria- PhD (2015-2021) – now in biotech based here in La Jolla!
Current Undergrads
Trista Pradhan
Prior Undergrads

Tamara Shabi
Pixie Rose – starting grad school at UCSD Fall 2022!
Eman Abdulkadir
Mariela Lopez-Valencia: currently at UPenn for PhD !
Rama Kelkar
Joselyn Perez
Roxana Demehri
Esra Elhendy
Ni "Jenny " Zhen
Dolly Mizner